Earth Squared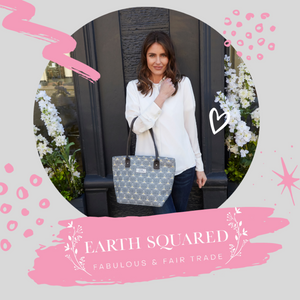 Earth Squared  describe themselves as Fabulous and Fair Trade. It  is run by Alison and Simon Henderson, along with the team at their North Berwick Headquarters.
The company started nearly 20 years ago after Alison returned from two years' volunteering in social projects in Guatemala. Passionate about social justice and with a head for business, Alison wanted to start a fair trade business with an emphasis very much on design and quality.
Earth Squared today is a fabulous collection of scarves, bags and purses all designed in North Berwick near Edinburgh, and manufactured with Fair Trade production partners overseas.
Earth Squared