Cherith Harrison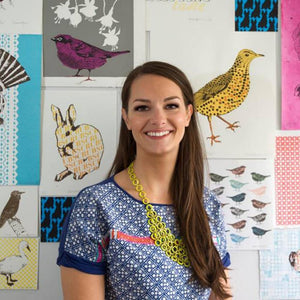 Drawing inspiration from popular wildlife, Cherith creates artistic and distinctive designs that are brought to life on a variety of high quality, beautiful and practical gifts, all of which have been proudly made in the UK. 
When she was seven years old she rescued an injured wild baby rabbit and ever since has  been fascinated by the animals and wildlife that surround us. She loves observing animals, watching how they interact with others and studying their appearances and their human-like tendencies and characteristics. Inspired by this she has designed beautifully artistic, quality and practical gifts for the style-conscious animal and/or art lover! Most of my products come with a description of that animal as well as adding that extra, personal touch.
From canvas shopper bags, kitchenware, fabric notice boards and bone china mugs there is a gift to suit everyone with a love for colour, art and nature. Cherith is based in Peebles and all her products are made in the UK.
Cherith Harrison